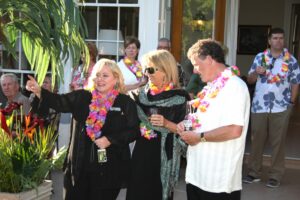 It was 1988 when Sharon decided to answer the call and embrace her entrepreneurial heritage. She was studying business and marketing at SFU when a few of her friends asked her to assist them in writing a framework plan for a corporate event planning business. Sharon, sparked with curiosity and a willingness to help her friends, knew that this venture was going to be grand.
Typical Sharon began with her research and investigated the opportunity to fill the market gap with the production of exceptional events for corporations in southern British Columbia, Canada. Ignited with excitement, she embarked on a mission to provide clients with extraordinary event experiences, filled with endless creativity. This mission rapidly grew with success and Sharon opened the doors to Bright Ideas Events Ltd. It was clear that Sharon was made for this industry.
Sharon has worked for over 34 years on countless events. From private to public, small to large, weddings, birthdays, corporate and many more. All of her clients collectively receive unique, memorable events that exceed their event goals and objectives. Sharon is committed to providing each client with the highest level of personalized service; from concept to execution and bringing their vision to life. She continuously provides clients with measurable ROI and always approaches a project with creativity and a detail-oriented mindset.
Fast-forward to today, Sharon has accumulated over 40 awards for her work in the event industry and, with over 3,000 successful events under her belt, she has become one of the most well-respected and top-rated event strategists in Canada. Sharon is a successful, innovative and hard-working business owner who thrives on creating satisfied customers. Over 3 decades after she started this journey, her values remain ingrained in her approach. She is client-focused, cost-conscious and loyal to her clients; this is her bulletproof formula for success.
If you are looking for event mastery and award-winning results, then you have found the right girl!
Want to receive the ultimate, unforgettable event experience? Contact Sharon today or use the online form to Request a Quote.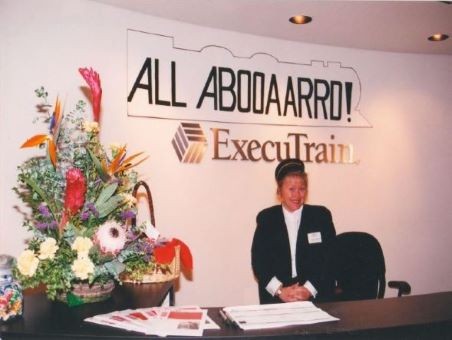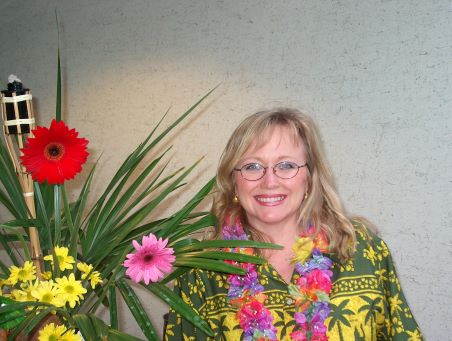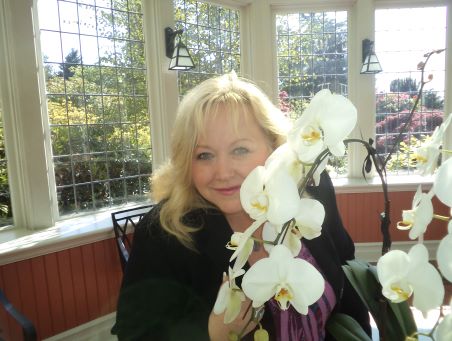 Sharon's Passion and Background
Your Expert: Sharon Bonner, Event Strategist
When you start working with Sharon you know you have made the best decision. Sharon is passionate about creating memorable and meticulously executed events.
With over 34 years of experience in the event industry, Sharon is an industry-proven pioneer who forged her way in the events world. Whether she's producing an event or consulting on a project, Sharon is a keen connector with a vast network of industry professionals and event stakeholders. Fueled with her contagious enthusiasm and energy, Sharon continuously re-invents the wheel and provides creative, fresh bright ideas.
Sharon strategically works with clients to produce extraordinary events while tailoring the clients' requests to every project. She offers a combination of strong organizational and management skills with a desire to bring her client's vision to life with her unleashed creativity. She continuously delivers innovative event concepts and applies new techniques to ensure her clients meet their event objectives and exceed their expectations.
In her extensive industry experience, Sharon has been an ILEA (International Live Events Association) board member and has mentored over 200 local and international students in the 'Art of Event Planning' where she shared her secret ingredients to produce unforgettable experiences. In February 2019, Sharon was chosen as the top influencer for the GoWest2019 annual conference and named as one of the top 20 Meeting and Event Trendsetters by Meetings Today magazine. And this is just the beginning…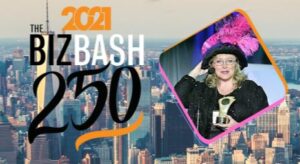 COVID-19 didn't stop Sharon from launching forward. With her positive outlook, she leveraged this opportunity and embraced the virtual world of event production. In January 2020 she was announced by Bizbash Canada as one of the TOP 250 Most Influential Event Professionals in Canada (and once again in April 2021!). BMO has shortlisted her as one of the top 72 women in Canada for the BMO Grant Program for Women-Owned Businesses. In November 2021 Sharon and her company was awarded the Most Innovative Enterprise Award for innovating during the pandemic.
With a track record of 43 Industry Nominations garnering 40 Industry Awards, Sharon is one of the most influential and professional event producers in Canada. Her long-standing and successful career is infused with top-class event experiences that have received dozens of industry awards. Sharon continues to evolve and contribute her expertise to the event industry. She demonstrates community commitment by providing ongoing mentorship to upcoming young event professionals.
While her career is filled with significant landmarks, her greatest achievement is delivering creative and memorable experiences for her clients.
A combination of natural talent and a desire to continuously innovate, Sharon is the event consultant you want and need by your side. Sharon does not simply design events. She curates an original, unforgettable experience for each of your guests.
Want to learn how
Event Consulting
saves time and money?
Upgrade your events by signing up for our monthly Consultant Corner Newsletter